9 kids bedroom ideas for small rooms
Whether it's for one or two kids, finding the right furniture for a small room can be challenging.

Designing a small bedroom can be a challenge for any parent. You want to give the best to your children: you want to create a personalized environment in which they can play, study, invite friends.
In this guide you will find some ideas on what to do if you are dealing with a mini-room but you are determined to create a super equipped, beautiful and roomy space.
Let's start from a 80 up to 100 square feet bedrooms, with solutions for a boys, girls, two brothers or sisters.
80 / 90 square feet bedroom design ideas

Let's say you live in a one-bedroom apartment with a small spare room and you need to turn it into your kid's room. Or perhaps you need to convert your home office, home theatre or large walk-in closet.

To maximize the space available, a good idea is to opt for a bedroom with a trundle bed. With this solution, all furniture is placed against one wall, leaving plenty of room to use like a playground.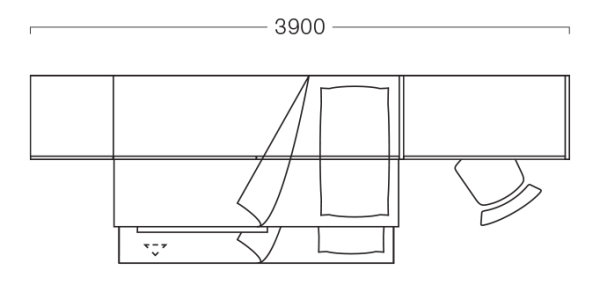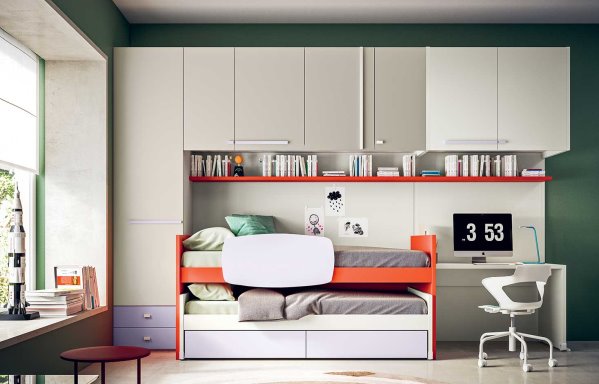 Arranging the furniture against one wall is also a great idea for a long narrow bedroom.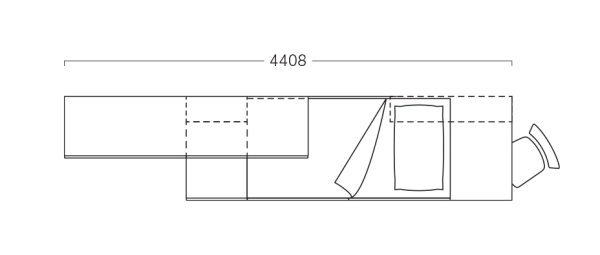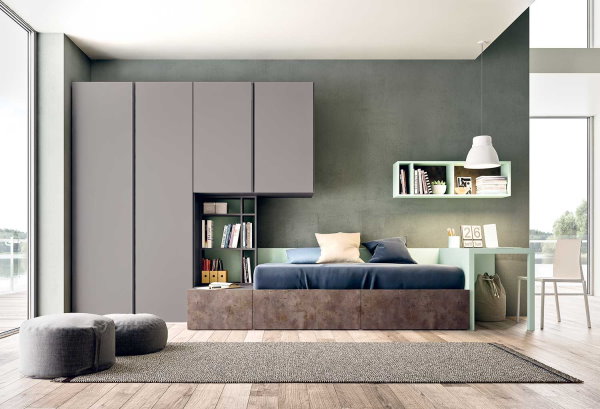 How to organize a 100 square feet bedroom
Even though the room is small, remember that children need a play and relax zone as well as a nice desk for their homework and DIYs. Try and design a bedroom with a study area where they can do their tasks more effectively: what they need here is a large and neat worktop with the right task lighting. An organized study corner will improve focus and productivity, so they'll have more time for friends, sports and entertainment.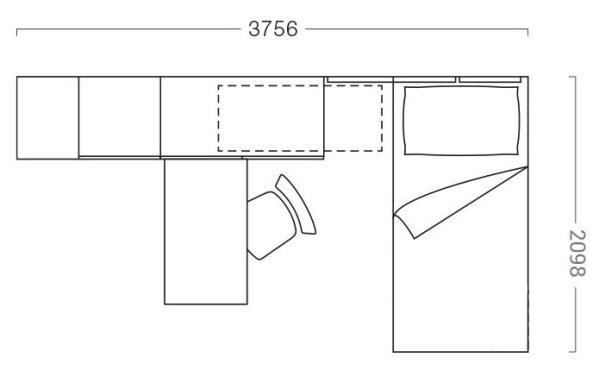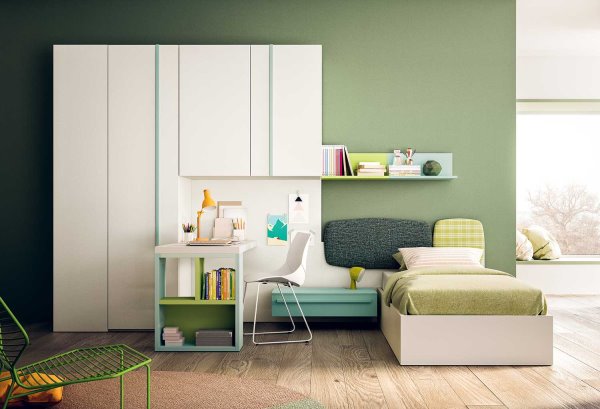 Do not forget to use corners, they are valuable allies when it comes to save some space. A smart furniture set for small rooms must be designed keeping this in mind.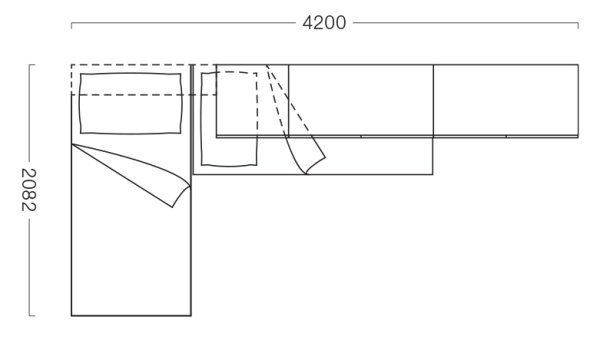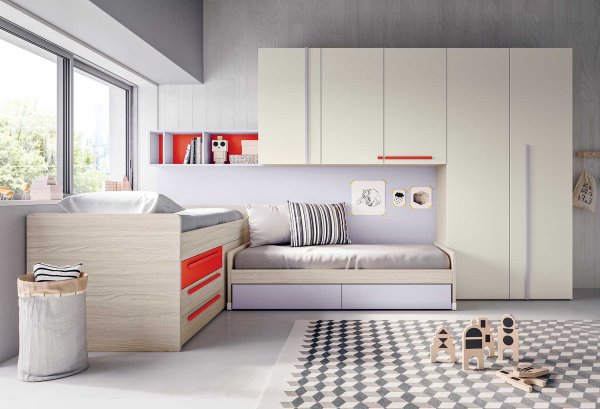 A girl's small bedroom project
A girl's room must have plenty of space for clothes, shoes and bags. A bedroom set with a bridging wardrobe delivers a great design with lots of storage solutions.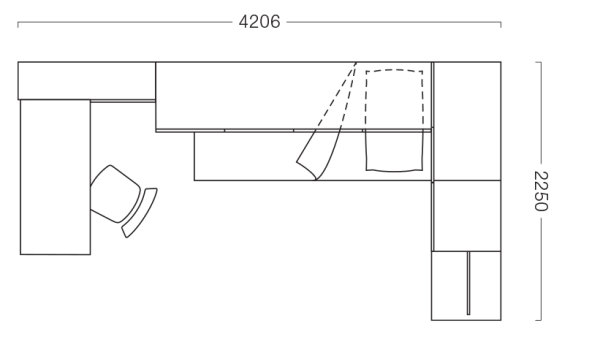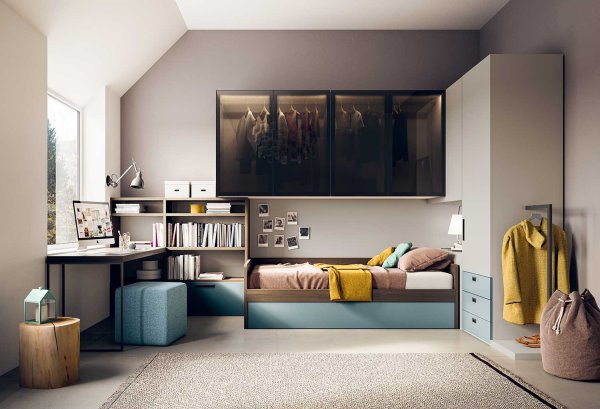 The perfect girls' bedroom furniture combination must include study-relaxation-fun areas where they can do their school assignments, spend time with girlfriends and organize pajama parties. We are sure they will love a bedroom with a sofa or pull out bed.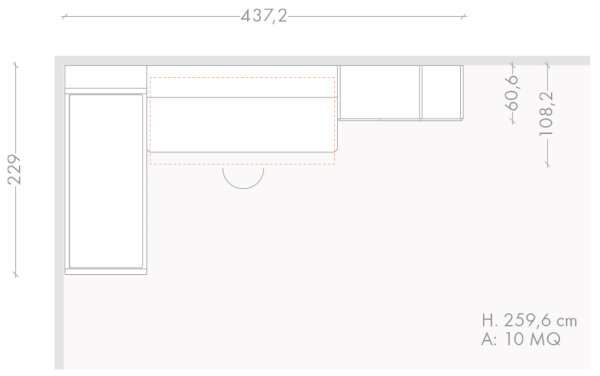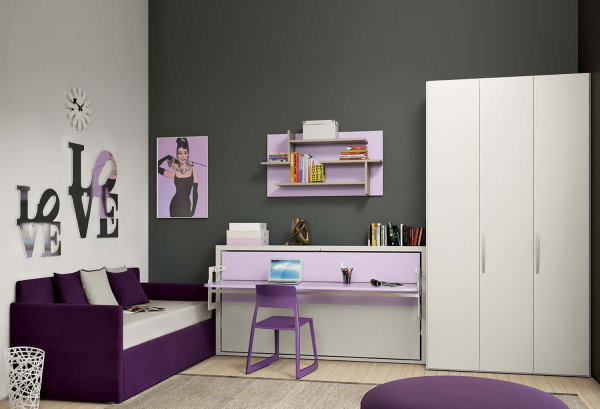 Design ideas for a small bedroom for two children

When the room is super small and has to accommodate two children, convertible furniture is the answer. Foldaway beds, for example, are designed to help you saving space while offering comfy mattresses. Do not underestimate the advantages of a bedroom with a hidden bunk bed.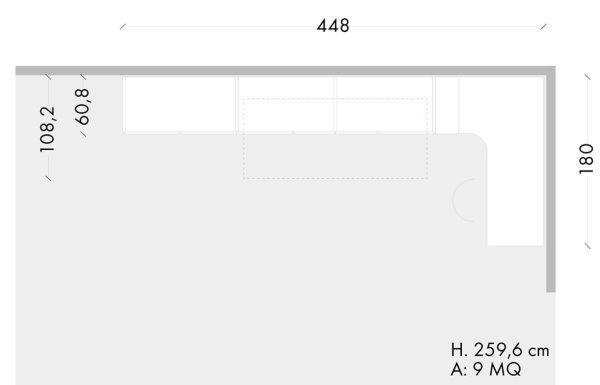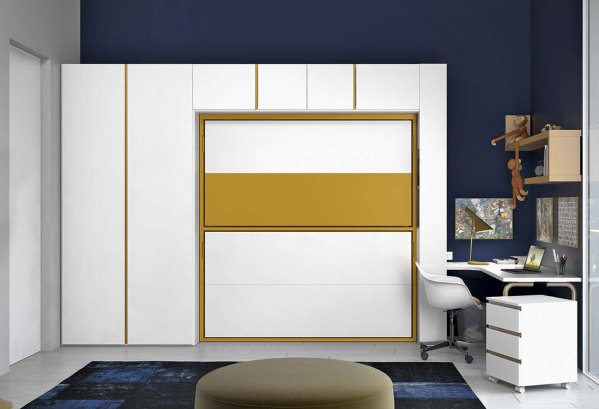 If the square footage allows it you can go for a bedroom with a high sleeper with bed underneath. This way your kids will have their own personal space, on two levels.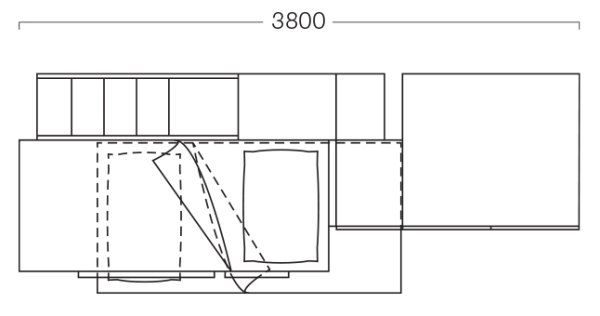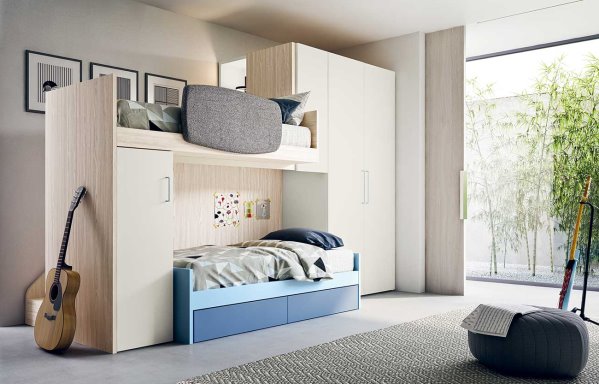 Tips for two teens sharing a tiny room
Teenagers spend a lot of time outside the house but when they are in they love to chill out in their bedroom, to study or invite friends over to play videogames. A small bedroom with compact foldaway beds combines space for rest, study and relaxation in a few square metres.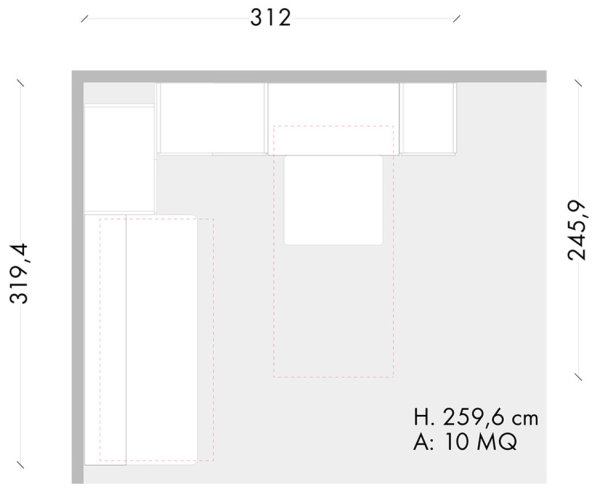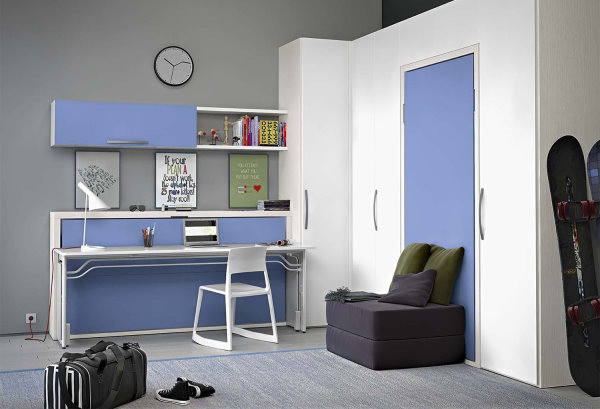 The 3 essential furniture pieces
With the right furniture even the smallest bedroom can become functional. Here, in our opinion, are the 3 pieces of furniture that are key to organizing a tiny space:
multifunctional space-saving beds: loft, bunk, pull-out or hidden. All space-saving furniture of various types that, if well designed, can even have a desk or integrated wardrobe
bridging wardrobe: one of the undisputed laws to maximize small spaces is to use them vertically, so use the walls in height as much as possible (= more space on the floor for kids to play and for you to clean and tidy up easily)
convertible furniture: foldaway beds with integrated desks, wardrobes with built-in pull down desks or bookcases, sofa beds, cabine beds and many other solutions help to create an environment to use to the full of its possibilities
Want to know more? Dreaming of quality Italian furniture for your kids room? Click here to get in touch.